May 9, 2000
54,017
35,902
287
53
I'm in Fulton, but GOP jokers are petitioning GA Supreme Court as we speak to stop all voting this Saturday.
good news, saturday is good to go
The Georgia Supreme Court unanimously rejected an appeal by the Republican Party that sought to prevent early voting on Saturday in the runoff for U.S. Senate. Polls will open in at least 24 counties on Saturday, Nov. 26, ahead of the runoff between Democratic U.S. Raphael Warnock and Republican...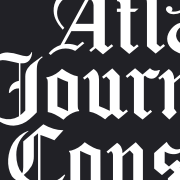 www.ajc.com