Jul 31, 2007
11,144
5,451
187
Terry Talley, a former factory worker, walked free from prison in Georgia after 40 years. His convictions were overturned in a series of 1981 sexual assaults in LaGrange.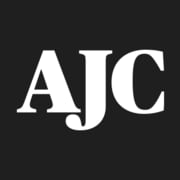 www.ajc.com
The LaGrange Police Department, which helped send Talley to prison, and the Georgia Innocence Project have been re-examining his case for years. The police got involved after the DNA test eliminated Talley in one of the sexual assaults that authorities long believed were committed by the same man. In 2020, partly because the nonprofit Georgia Innocence Project had recently secured funding to hire an investigator, the lawyers and police embarked on a more intensive inquiry.

Police Chief Lou Dekmar said he was troubled by how weak the original evidence against Talley appears. Investigators also uncovered information about a new "person of interest," said Dekmar, who joined the department 25 years ago.

The man hasn't been named publicly, but a court filing says he worked in the local government back then and was accused of harassing women at LaGrange College, the small private Methodist school where the attacks started. The alleged harassment occurred at the same time as the string of assaults. But prosecutors violated Talley's rights by failing to tell the defense about the worker, Talley's attorneys say.
Yet another life wasted away by our system.